One of my best birthdays to date happened the first year that Mark and I were dating.
He called and told me to be ready to be picked up at a certain time and even specified what I should wear. The specified outfit was jeans and a black, button-down, 3/4 sleeve shirt that he always complimented me on when I would wear it.
I anticipated a fun night out, considering the outfit, and was wondering what he had planned.
When he showed up and I opened the door, I was shocked. In fact, I am pretty sure I was speechless for a moment. Then I said, "If you are wearing that, then I am changing right now."
You see, he was standing there looking dapper in a navy blue suit.
As I continued to protest, his response was always, "Trust me."
When we got in the car he was tight-lipped and not answering any questions thrown his way about where we were going or why I was going to look so stupid hanging out in my jeans with such a nicely dressed, handsome man.
We pulled into the mall, the largest mall on the East Coast. Now I was really curious.
He laughed maniacally as I continued to bombard him with questions.
We entered the mall and he finally divulged part of the plan. It went something like this:
You have one hour and $$$ budget to buy an outfit, shoes and any accessories you need/want for a nice dinner and another activity following.
What??? It took me a minute or two just to let it all sink in. Seriously... this man, who I love, just deposited me in the largest mall I have ever been to and wants me to play "Pretty Woman" in ONE HOUR!!!
So many stores...so many choices.
He was so patient as I ran in and out of stores that I knew I usually had pretty good luck with.
I pushed the thought of having a bad shopping day out of my mind and rushed on.
I finally decided on a beautiful red, black and white, Asian patterned silk shirt, a warm, well fitting pair of black pants with a scalloped detail on the hem and a fun pair of black heels. (Sorry but I don't have a picture of the actual outfit. The man didn't think of everything, but he was close.)
I had gone a little over my hour time limit, but I was forgiven.
We rushed to the car where I was told to stand with my eyes closed. I heard him open the trunk and I wondered what he was up to. My stomach became a garden of butterflies.
I became even more curious when he told me to stand like a scarecrow with my arms out to my sides. I was beginning to think I was on some kind of reality show or candid camera.
The next thing I knew he was draping something around me and it was rather heavy.
I was told I could open my eyes, and there he stood with a dozen roses. Further evaluation revealed that I was now wearing a fabulous, new brown leather jacket. The dressy kind, not the biker kind if you know what I mean.
We got in the car and headed to dinner at Morton's Steakhouse. It was d-e-l-i-c-i-o-u-s and I enjoyed every moment of the fabulous food, but even more thoroughly enjoyed the company.
Upon our departure it was soon revealed that the after dinner activity was going to see "Chicago." So fun!
I am definitely one of those people who has a love/hate relationship with surprises. But, that night was one of the more memorable of my life. (Of course our engagement blew it away...by far.)
All of my friends were jealous of what a creative and fun guy I was lucky enough to be dating. I knew it was far more than that.
So, here we are years later and the birthday celebrations, though still great, are far more predictable, require a babysitter and end much earlier.
But, I wouldn't trade them for anything because there is nothing better than spending my birthday with a man that I love more than is truly expressible, and my children who have brought more joy to my life than I could have ever imagined.
And, in honor of how blessed I feel on this, my 35th birthday, I have decided to bless one of you with a beautiful bracelet.
I am a Silpada Designs Jewelry representative and if you have never heard of them or seen their stuff, then you are missing out. Truly! All of the jewelry is handcrafted of the finest .925 sterling silver, no plating or painting. Many of the pieces are beautifully accessorized with semi-precious gemstones and other natural materials. Even better, these high quality pieces are guaranteed for life from any defects. I have thoroughly enjoyed working for this great company and selling their beautiful jewelry. Now, one of you will be the recipient of one of these fabulous pieces.
I am giving away the bracelet pictured below. It is a .925 sterling silver, beaded bracelet with a lobster clasp. The beads are approximately 5mm in size, so it is a delicate looking piece that would even be appropriate for young ladies.
All you have to do to enter the giveaway is leave a comment on this post. I am not about making things complicated. Please be sure to leave your email address in your comment if your email is not enabled in your profile.
For an additional entry you can follow me, or if you already follow just let me know in a second comment.
The giveaway winner will be drawn using Random.org on April 19th. Good luck!
**If you are interested in learning more about Silpada jewelry, seeing a catalog or placing an order, please email me and I will get all relevant information to you ASAP.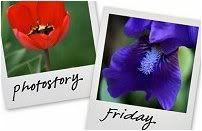 Hosted by Cecily and MamaGeek