This is Pancho.
He is the love of my little sister, Amy's, life.
He has been her loyal companion, friend, son and comforter for years.
He is a beautiful dog with a great personality.
He is a snuggler, a player, a walker, a snacker and a so much more.
That makes the news my beautiful sister received this week so much harder.
After a couple weeks of Pancho just not being himself and going through a series of treatments, an MRI was done and revealed that he has a cancerous tumor in his spine.
Amy is devastated.
Her life and schedule revolve around Pancho.
She expected to have more time with him.
She can't imagine what life will be like without him.
This is unbelievably hard.
She needs your prayers.
Pancho needs your prayers.
Some dogs become more than just friends to their owners.
They become members of the family.
That is Pancho!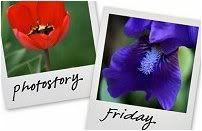 Hosted by Cecily and MamaGeek