Does this house look familiar at all? What if you attached some blue shutters?
According to Google Analytics I am getting a lot of people on my blog from searches related to the new hit movie Nights in Rodanthe.
It stars Richard Gere and Diane Lane, and is based on the novel by Nicholas Sparks.
Why you ask would they land on my blog?
Well, we vacation there and I have written about it before. In particular, I wrote about my brother-in-law and sister-in-law's wedding. It was a beach wedding in Rodanthe and it was beautiful. To read more about that go
here
. My in-laws actually have rental homes on the island that you can check out
here
,
here
and
here
.
But, what many seem to be looking for, is information on the house in the movie. Is it a real house? Is it a bed and breakfast? Can it be rented? Etc.
Well, I am about to unload my wealth of information. (wink, wink)
Yes, it is a real house and it is the Northernmost beachfront house in Rodanthe.
No, it is not a bed and breakfast and never was.
Yes, you can rent it (if it hasn't fallen in the ocean) and all the information you need is
here
. The house is named Serendipity.
A little more about the house:
Every year we expect to go down and see that it is gone. It is VERY close to the water (actually IN the water during high tides as seen above) and the dune has actually moved beyond the house and "eaten" the driveway. It was condemned for awhile, but I guess it has been uncondemned.
Though I don't surf, I have heard that it is a popular house for surfers because the surfing near there is really good.
Only parts of the movie were filmed in and around the house. There are no wild horses on Hatteras Island, so that part of the movie was either staged or filmed somewhere else. Wild horses can be found in the Outer Banks, but not in Rodanthe.
Other facts about Rodanthe:
The local pizza shop, Lisa's Pizzeria, provided the pizza that appears in the movie and they felt very famous for it.
Rodanthe is a very laid back, quiet place. Not very commercialized AT ALL. There are a few pretty decent mom and pop type restaurants. The only chain is a Dairy Queen and they only have vanilla ice cream. There is not much to do except surf, windsurf, relax, hang out on the beach, swim, fish, read, etc.
We love it! Some of our favorite family memories have been made there.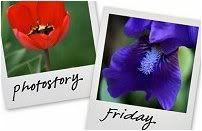 Hosted by Cecily and

MamaGeek